LIVE

First Draft Delivery: 2 day(s) average
Choose your professional CV writing package

_
A powerfully worded CV is vital for demonstrating that you are the prime candidate when making any job application. Increase your chances of securing the job you truly deserve by getting your CV to the top of the stack with our CV writing service.
Go Premium

_

Work with founder and best-selling author, James Innes's, small and exclusive team of premium CV writers. Our premium CV writers have a wealth of experience working with clients at the height of their field and industry. The ideal service for those at, or aspiring toward, leadership and advisory levels in academia, medicine, STEM-related fields or otherwise.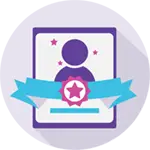 Premium CV Writing
For academic/doctorate/CxO/Director/NED roles.
Support for career change.
Work with James' premium CV writers.
---
10-Day Turnaround Average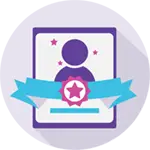 James Innes CV Writing
For academic/doctorate/CxO/Director/NED roles.
Support for career change.
Work with James' premium CV writers.
Free call w/ best-selling careers author James Innes.
---
10-Day Turnaround Average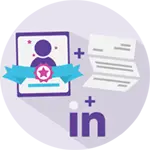 Premium CV Writing Bundle
-
For academic/doctorate/CxO/Director/NED roles.
Support for career change.
Work with James' premium CV writers.
---
Cover Letter
Premium CV
Professional LinkedIn Profile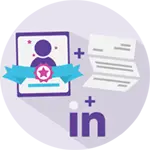 James Innes CV Writing Bundle
For academic/doctorate/CxO/Director/NED roles.
Support for career change.
Work with James' premium CV writers.
Free call w/ best-selling careers author James Innes.
---
Cover Letter
James Innes 30 Min Call
Professional LinkedIn Profile
James Innes CV
Not sure which is right for you?
Message us
. We'd be happy to help you!
Our Latest Customer Reviews
Meet Our Expert CV Writers
Quite possibly the most hard-working & dedicated team of digital nomads you'll ever meet. At our core, each and every one of us wants what's best for you and it's your success stories that have been fueling us for over 20 years now.
Meet the team
Frequently Asked Questions
Q:
Can someone write my CV for me?
A:
If you're having trouble with structuring your CV or emphasizing your key skills, you're not alone. While some people can write a strong CV on their own, others may struggle. Fortunately, there are professional CV writing services available to help. As experts we can create a powerful CV that grabs the attention of potential employers and sets you apart from other candidates. So, if you're wondering "Can someone write my CV for me?", the answer is yes! Let a professional CV writing service help you achieve your career goals.
Q:
Can I have a CV with no experience?
A:
Thankfully, employers also place a high value on skills that can be obtained outside of work experience. Crafting a CV without any relevant work experience involves showcasing transferable skills in innovative ways that highlight your potential as a strong candidate. One effective approach is to emphasize your education by mentioning relevant internships, hard and soft skills, and projects. You may also consider adding sections to your CV such as hobbies and interests, languages, certifications, or other achievements to further demonstrate your abilities.
Q:
Why did my CV get rejected?
A:
There are several reasons why a CV may get rejected, some common reasons include a lack of relevance to the job, poor presentation, errors, lack of achievements, inappropriate photos,unexplained gaps in employment history or too much personal information. It's also important to note that many employers use Applicant Tracking Systems (ATS) to screen CVs before they are even seen by human eyes. ATS software scans CVs for relevant keywords and phrases, and CVs that do not contain the right keywords or have formatting issues may be automatically rejected. To avoid rejection by ATS, job seekers should tailor their CV to the specific job they are applying for, use keywords and phrases relevant to the job, and avoid using fancy formatting or graphics that may confuse the software. Seeking feedback from a professional CV writing service can also help job seekers to optimize their CV for both human and software screening, and help avoid rejection.
Q:
What do employers and recruiters look for in a CV?
A:
To increase your chances of landing a job interview, your CV must immediately catch the reader's attention. With recruiters and hiring managers receiving countless applications, it's crucial to present your information in a concise and readable format. Tailor your CV to the job you're applying for, ensuring the job titles, responsibilities, skills, and achievements match the requirements. Use bullet points to highlight skills and achievements, and be clear about your contributions to high-profile projects. Highlight relevant educational certificates and use recognizable keywords throughout the CV. Pay attention to the layout and ensure there are no inconsistencies or unexplained time lapses. Lastly, format your CV in a way that is easy to open and save it using your name in the saved title. A well-crafted CV and accompanying cover letter will make you stand out among other applicants.
Q:
How many jobs should you put on your CV?
A:
Job seekers should list their most recent and relevant experience - only the most relevant or valuable transferable skills and info should make the cut. It is important to tailor the CV to the specific job being applied for, highlighting the experience and skills that best match the job description.
Examples Of Our CV Writing Service

_
Please take your time to browse through our CV examples exhibiting the aesthetically pleasing, powerfully worded and keyword optimized result you can expect from working with us.
Chat With Your Professional CV Writer

When you order from us you will gain access to our portal complete with chat and document management. Through there you will have a constant link to your dedicated CV writer as well as easy access to your new CV.

Most other CV writing services run everything over cumbersome, old-fashioned email or insecure, outdated WordPress plugins leading to limited interactivity and data security/privacy issues.
Unlimited Revisions

Our process is extremely collaborative. Your CV writer will work with you across as many revisions as they believe are necessary to deliver the strongest result. You'll be in discussion with them throughout as they home in on your most glowing achievements in line with your goals.

Once you are satisfied you can approve your order. We will only ever close your order before that if you go inactive for a full two weeks or your expert CV writer believes that a strong end result has been achieved after exhaustively working through all of your feedback.
Flexible Design Of Your CV Template

We have a team dedicated to keeping our library of CV templates optimized and up-to-date. Over the years this has included introducing a wide range of design options and colour palettes.

Our CV templates are developed for cross-platform compatibility whether it be an ATS or a human recruiter doing the reading. Our CV writers take care of all the details so that you don't need to, including: both editable & presentational file formats, adequate print margins, cross-platform fonts / iconography, acceptable file size and enhanced typography / readability.
ATS Optimization and Keyword Analysis

Recruiters use applicant tracking systems to read your CV into a candidate database that can then be searched with various terms.

It is impossible to ensure that your CV will perform equally well in all scenarios given the wide range of ATS packages and how differently they can all be configured.

That being said we do apply best practice by ensuring that we leverage targeted keywords per job title and even for a particular job post.
Honest Turnaround Times (Recalculated Daily)

We are the first and only professional CV writing service to calculate real, live average turnaround times based on our current workload.

The last thing we want is for you to miss a job application deadline because we hard-coded turnaround times on our website to ensure you buy from us.

This will help you decide whether you need to purchase an express delivery option at checkout to make sure your professional CV is ready for that job application deadline.
Express Delivery Available At Checkout

If you need to meet an urgent job application deadline we can have a first revision of your professional CV ready for you within 6 hours.

We offer 6, 12, 24, 48 and 72 hour options that guarantee delivery of the first revision of your new CV so you can plan ahead.

You will be able to browse through all of these options and their pricing at checkout.
Support Team Ready To Help At Any Time

Not only do you gain the expertise of your dedicated CV writer by ordering from us but also that of our entire team.

The team communicates daily, bouncing ideas off of each other from a particular CV they are working on and generally sharing best practice.

Our support team are always ready and willing to step in to help you get the most out of your CV writing service.
100% Satisfaction Guaranteed

We operate a 100% satisfaction guarantee, no questions asked.

As long as you do not go inactive for two full weeks, we will continue to work with you until you have a new CV that you can be proud to use.